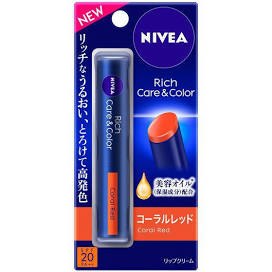 Rich moisture and transparent, glossy color.
It gives lips a plump, glossy look with color and care.
It's also easy to apply and spreads gently on rough lips for a smooth finish.
Contains beauty oil ingredients (moisturizing ingredients). Macadamia nut oil, avocado oil, jojoba oil
The formula contains macadamia nut oil, avocado oil and jojoba oil.
Fragrance free.
Contains UV blocking ingredients (SPF20/PA++).

How to use

Apply with a light touch.
It is a very soft lip balm, so if you take out too much, it will break and not come back.
One turn will release about 1 mm.