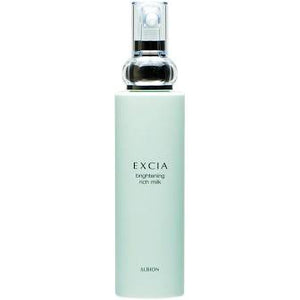 (Whitening Emulsion〉 W
Quasi-drugs
Radiance of firmness, confidence in whitening.
Fulfill the bouncy elasticity.

The rich, rich base melts into the skin smoothly and leads to a plump, firm, clear and bright skin full of moisture emulsion.
<For normal to dry skin>.

Usage and Dosage

After cleansing, dispense about three pumps onto a cotton pad and apply to five areas of the face (forehead, cheeks, nose, and chin), then blend thoroughly over the entire face.
Use after cleansing and massage.


Active ingredient Tranexamic acid*.