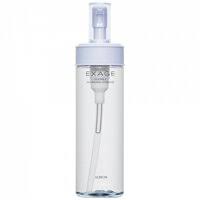 Quick to remove, smooth and clear.
A fresh liquid type.
This liquid cleanser is designed to be rinsed off while spreading freshly to remove make-up and dirt, leaving your skin moisturized, smooth, and bright. It is oil-free.
A cool, refreshing sensation that quickly removes makeup and dirt while protecting the skin's moisture, leaving it smooth and bright.