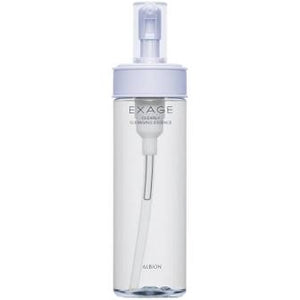 Quick to remove, smooth and clear.
A fresh liquid type.
This liquid cleanser is designed to be rinsed off and spread out smoothly to remove makeup and dirt, leaving your skin moisturized, smooth, and bright. It is oil-free.
A cool, refreshing sensation that quickly removes makeup and dirt while protecting the skin's moisture, leaving it smooth and bright.

Directions for use

Dispense 2 to 3 pumps onto the palm of the hand and blend thoroughly with makeup and dirt.
Then rinse with water or lukewarm water.
Can be used on wet hands and face. Lightly drain before use.



The actual ingredients may vary depending on the product itself or the package due to product improvements or changes in labeling. Please check the actual ingredients on the product itself or on the package.