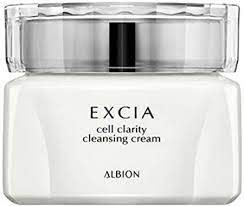 Melting, removing, dense cream.
Cleanse your skin as if you were carefully washing it.
A cleansing cream with a rich, dense texture that cleanses and brightens the skin from every corner of the stratum corneum.
The cream spreads smoothly as if melting into the skin, quickly blends with makeup and dirt, and removes oxidized sebum that causes aging damage.

How to use

Using the attached spatula, take about 3 grams of the product (about the size of a cherry) and place it on five areas of the face (forehead, cheeks, nose, and chin). Use your fingertips to spread the product over the skin in a spiral motion, blending it thoroughly with makeup and dirt.
Afterwards, wipe off with a tissue paper, being careful not to rub the skin too hard. It can also be rinsed off with water or lukewarm water.
Keep the spatula clean and in good condition.