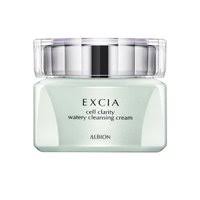 The soft cream spreads freshly, gently caring for skin that tends to be damaged by ultraviolet rays, and cleanses the skin to make it brighter and smoother, right down to the stratum corneum.
After use, your skin will be filled with fresh moisture, leaving it smooth and bright with a fine texture.

How to use

Apply to five areas of the face (forehead, cheeks, nose, and chin) using the attached spatula, and spread over the skin with fingertips in a spiral motion.
Afterwards, wipe off with a tissue paper, being careful not to rub the skin too hard. You can also wash it off with water or lukewarm water.