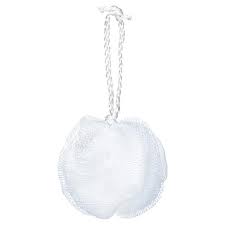 A lathering net that creates a fine, creamy lather.

How to use

Wet the net and apply facial cleanser.

Precautions for use

Do not wash your face directly with the net.
Do not pull the net more strongly than necessary. It may cause damage.
After use, rinse well, drain thoroughly and store in a clean place.