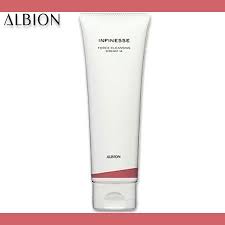 For plump and supple skin.
Full-bodied cream type.
For those who want skin that looks vibrant and supple.
A cleansing cream that soothes and removes make-up and dirt while caring for the skin, leading to plump and supple skin.
This cleansing cream softens skin that tends to become hard due to dryness and helps to keep it moist and supple.
For both wiping and rinsing.

How to use

Apply to five areas of the face (forehead, cheeks, nose, and chin) and spread over the skin with fingertips in a spiral motion. Afterward, wipe off with tissue paper, taking care not to rub the skin too hard, or rinse off with water or lukewarm water.



The actual ingredients may vary depending on the product or package. Please check the actual ingredients on the product itself or on the package.