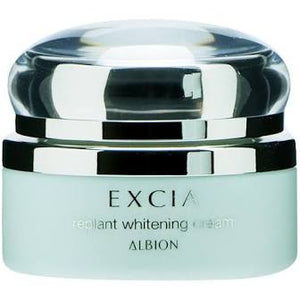 Whitening Cream W
Quasi-drugs
The more it blends in, the clearer it looks.
It's like meeting a new me.

It is a cream that will lead you to a skin full of elasticity and clear brightness.
Rich and rich base blends into the skin freshly, feel as if you are one with the skin, to brighten the skin lively.

Usage and Dosage

After applying lotion, use the provided spatula to dispense about 0.3g of the cream onto five areas of the face (forehead, cheeks, nose, and chin), then blend thoroughly over the entire face.
Keep the attached spatula clean and in good condition.

Active ingredient; L-Ascorbic acid 2-glucoside*.