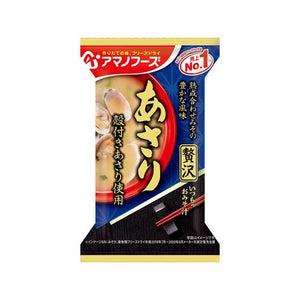 You can enjoy clams in their shells in this dish. The rich flavor of the aged combined miso enhances the taste of the asari. Specification] - Contents: 13.3g - Order unit: 1 piece 
A luxurious miso soup with a focus on ingredients

Please note that the package and specifications are subject to change without notice.