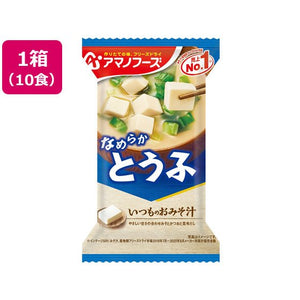 Made with gently sweetened combined miso and bonito and kombu dashi. The gentle flavor of miso and dashi enhances the simple taste of tofu. Freeze-dried miso soup - Order unit: 1 box (10 servings)
A miso soup that you will want to eat every day, with miso and dashi selected to match the ingredients.

Please note that packaging and specifications are subject to change without notice.