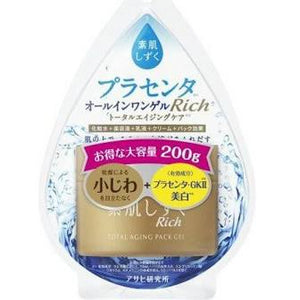 It can reduce the appearance of fine lines and wrinkles caused by dryness and also provides a whitening treatment. High-performance all-in-one gel!

Active ingredients: Placenta extract, Dipotassium glycyrrhizinate

After cleansing, place an appropriate amount (equivalent to 1-2 pearls) on a large area of your cheeks and gently blend over your face from the inside to the outside. There is no need to rinse off.
Avoid the eye area and eyelids.