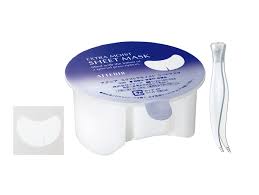 This product is designed to be used as a moisturizer that can penetrate deep into the stratum corneum.
A special sheet that adheres tightly to the skin to intensively care for dryness in areas of concern!
The moisturizing ingredients used in Extra Moist Lotion are fully absorbed.
Weakly acidic, fragrance-free, colorant-free, mineral oil-free, paraben-free, and alcohol-free.
Allergy tested *Not everyone is allergy-free.

Usage and Dosage

After toning skin, apply to areas of dryness such as around the eyes and mouth, and remove the mask after 5-10 minutes.