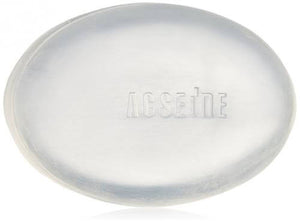 Gentle and fine lathering for sensitive skin.
Washes off only the dirt you don't want to leave behind.

Free of oleic acid and lauric acid (fatty acids that irritate the skin). This soap removes dirt and grime while maintaining the moisture necessary for cracked skin. The soap leaves no residue on the skin and gently cleanses the skin.

Hypoallergenic, fragrance-free, colorant-free, paraben-free, and alcohol (ethanol)-free.
(This does not mean that this product will not cause skin problems for all people.