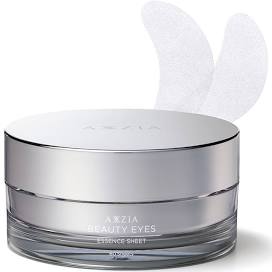 An intensive care serum for the eye area that contains a wide variety of beauty ingredients necessary for the delicate eye area.
A sheet for the eye area that adheres to the skin so tightly that you can see through it! This is a sheet full of beauty essentials for the eye area.

How to use

Take one sheet at a time with tweezers and apply it to the eye area.

Ingredients ・ Raw materials

Water, BG, glyceryl polymethacrylate, glycerin, betaine, eyebright extract, hydrolyzed collagen, beta-glucan, glycyrrhizinic acid 2K, carbomer, phenoxyethanol, acetyl hexapeptide-1, ascorbic acid, K hydroxide, hyaluronic acid, chamomile flower extract, rosemary leaf extract, EDTA, and other ingredients. Rosemary leaf extract, EDTA-2Na, fragrance.