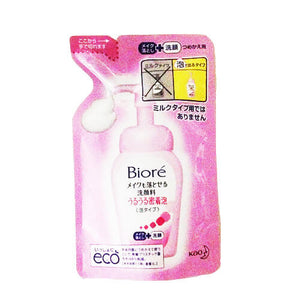 A foam cleanser that removes makeup and cleanses the face at the same time.
The foam cleanser is formulated to remove makeup and sebum at the same time. The fine foam that comes out with just a push of the button adheres to the skin's texture and pores, removing both makeup and sebum at once.
Enriched with beauty lotion ingredients* (moisturizing ingredients) to leave skin fresh and moisturized.