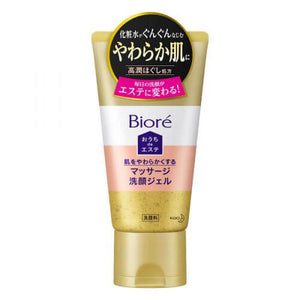 Your daily face wash turns into an aesthetic treatment!
A massaging facial cleansing gel that softens the skin.
It not only removes dirt and grime, but also moisturizes and softens dry, stiff skin.
The "High Moisture Relaxing Formula" fills even the deepest layers of the stratum corneum with moisture, leaving your skin soft and supple as you massage and wash.
It is recommended to use this product in a bathroom where steam is present.
Use in the morning to improve makeup application.
Contains 64% naturally derived moisturizing ingredients.
Contains 64% natural moisturizing ingredients* ● Relaxing aroma to ease your mind
Contains glycerin, betaine, methyl gluceth-10, methyl gluceth-20.