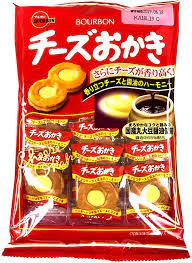 Bourbon's "Cheese Okaki" is a perfect match of smooth cheese and savory soy sauce flavored okaki.

It has a smooth texture and can be enjoyed as a snack or a pick-me-up.

The individual packages are easy to divide into small portions, making them convenient for handing out to a large number of people.

Please take this opportunity to purchase.