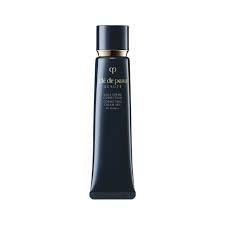 It is a makeup base that instantly corrects surface irregularities and dullness to create a fine-textured, tone-bright skin like beautiful bare skin.
It retains moisture for a long time, leading to smoother and more radiant skin with each use.

Allergy tested (not all people are allergy-free).
Acne-fighting formula (Not all people are acne-free.)

Exceptional response

Retains moisture for a long time and leaves skin moisturized and smooth even after removal.
Every time you use it, your skin will look smoother, clearer, and more radiant, as if your skin itself has been beautifully prepared.
The beautiful finish of the foundation lasts for a long time.
Helps even out bare skin and improve the application of foundation.
Protects skin from UV rays and dryness during the day to prevent damage.
Technology and ingredients that bring together intelligence

The Light Empowering Enhancer, a unique technology that combines makeup and skincare, manipulates light to enhance the radiant finish.
Contains Skin Illuminator (moisturizing and skin conditioning), a unique ingredient that focuses on the "intelligence of the skin". (Hydrolyzed Silk, Hydrolyzed conchiolin, Theanine, Camellia sinensis extract, Perilla extract, Glycine, Glycerin, PEG/PPG-14/7 dimethyl ether, Trehalose)
Skin intelligence is the key to maintaining a lifelong beautiful glow that all people are born with.
This product has a lasting control function that prevents shine, sagging, and dullness caused by sebum, and maintains a beautiful finish for a long time.
Focuses on the negative effects of external influences during the day. It has a multi-defense function that protects the skin not only from UV rays but also from airborne particles (dust, dirt, pollen, etc.).
The joy of responding to the skin

It is as smooth as a high-quality skincare cream, and blends lightly into the skin.
Scented with natural rose essence.

How to use

Apply after preparing skin with skincare.
Gently glide your fingers from the center to the outside of your face and spread evenly over your face.
Gently apply a small amount to areas where fine lines and wrinkles and pores are bothering you, and dab it in with your fingertips.
Make sure that the base is well blended before applying foundation.
If the amount used is too small, the UV protection effect will not be sufficient.