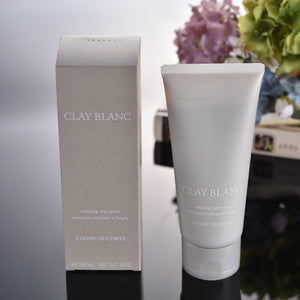 This facial cleanser contains white clay that absorbs excess sebum and dirt.
It removes roughness and blackheads, leading to smooth and bright skin with no visible pores.
Contains 5 kinds of organic plant extracts and other moisturizing ingredients to cleanse the face without leaving it feeling tight.
Natural green herb scent.