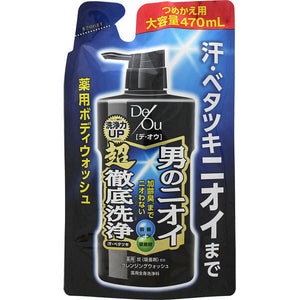 A medicated body wash that thoroughly cleanses perspiration and stickiness, and prevents the formation of body odor and perspiration. Contains the active ingredient benzalkonium chloride.
It cleanses, disinfects, and disinfects the skin, and washes away sebum and dirt that cause body odor, sweat odor, and age-related odor.
The "odor veil effect" envelops bothersome odors in a refreshing citrus herbal scent.
Even age-related odors that are difficult to remove with water are reduced to zero! Lathers easily and has excellent cleansing power for a clean and fresh body. Quasi-drug product.