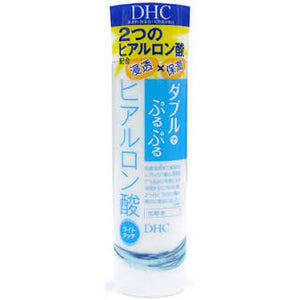 This rich lotion contains two types of hyaluronic acid to moisturize and hydrate the skin.
The low molecular weight hyaluronic acid increases the skin's absorption ability, penetrating deep into the skin and filling it with moisture.
The high-molecular hyaluronic acid locks in moisture on the skin's surface.
In addition, N-acetylglucosamine (a constituent of hyaluronic acid) enhances the moisturizing power of the product.
Gentle and mildly acidic, with minimal irritation to the skin.
Fragrance-free, colorant-free, paraben-free, and mineral oil-free.