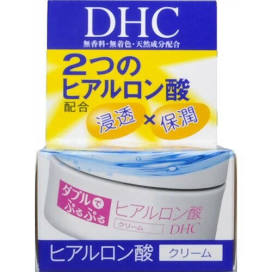 Two types of hyaluronic acid that richly moisturize
Low molecular weight hyaluronic acid
By reducing the molecular weight, the absorption into the skin is improved! The smaller molecular weight of the hyaluronic acid improves its absorption into the skin. It penetrates into the skin and fills it with dense moisture.
High molecular weight hyaluronic acid
Its large molecular weight forms a moisture barrier on the skin surface. The large molecular weight forms a moisturizing barrier on the skin's surface, locking in the moisture inside without letting it escape.
The fresh texture blends easily into the skin and does not leave a sticky residue.