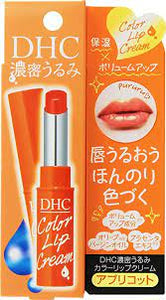 Produces a full, three-dimensional look.
Contains volume-boosting ingredients and extracts of Japanese pine needle button. The result is fuller, firmer lips.

Naturally derived moisturizing ingredients
Olive virgin oil, castor oil, and squalane moisturize your lips. Protects against dryness and roughness.

Beauty care for lips
Placenta extract improves texture and keeps your lips looking healthy and beautiful.

Smooth and comfortable to use
Lightweight and non-sticky. Can be used on a daily basis, such as when going out, commuting, or just going out for a while.

Natural and fresh color
Available in three natural colors with a hint of color. The fresh, translucent color covers dullness of the lips and brightens the complexion.

Fragrance-free, paraben-free, and contains natural ingredients.

This lip balm moisturizes your lips and gives them a natural blood color. It covers dullness with beautiful transparent color and gives a glossy look. Contains volume-boosting ingredients and extracts to make lips plump, firm, and attractive.
Contains olive virgin extract, castor oil, squalane, and placenta extract, all of which are excellent for moisturizing and protecting, to protect lips from dryness and roughness, and keep them looking fresh and healthy. It is non-sticky and blends smoothly for a lightweight feel that can be used daily.