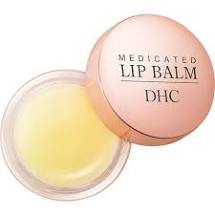 Medicated Lip Balm is a lip balm that contains olive virgin oil and aloe extract to protect the moisture in addition to medicated ingredients. It has a high adhesion moist veil formula that conforms to the unevenness of cracked lips. It prevents roughness and cracking of the lips while providing excellent moisturizing effects and lasting shine.

How to use

Dispense a small amount onto a lip brush or clean fingertip and apply to lips.

Ingredients

Fragrance-free

Precautions for use

If the product does not agree with your lips, please discontinue use. If the product continues to be used, it may aggravate the symptoms and it is recommended to consult a dermatologist. (1) If redness, swelling, itching, irritation, or other abnormal symptoms appear during use (2) If the lips exposed to direct sunlight show any of the above symptoms - Do not use on wounds, peels, eczema, or other areas with abnormalities.

Storage and Handling Precautions

Do not use on wounds, scalds, eczema, or other skin problems. Do not store in direct sunlight or in extremely hot or humid conditions. Keep out of reach of infants.