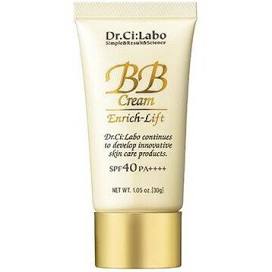 From BB cream to "those who are concerned about lack of elasticity", the new Aqua-Collagen-Gel Enrich-Lift-EX is formulated with the same ingredient as Aqua-Collagen-Gel Enrich-Lift-EX, golden collagen for elastic skin* to cover uneven skin tone and pores. For bouncy, firm skin while applying makeup! * Gold, platinum, hydrolyzed collagen, hydrolyzed elastin, processed degraded hyaluronic acid, placenta extract, methyl carboxymethylphenylaminocarboxypropylphosphonate * Depends on makeup effect
A BB cream for mature skin that is concerned about its elasticity, giving it a lustrous, supple finish. This BB cream provides lift care while applying makeup*, and covers blemishes and pores to create age-defying skin.
Beauty Essence Makeup Base Concealer Makeup Base Pore Cover Skin Care Skin Care Cream Cosmetics Blemish Care uv Care UV Suntan Aging Care 30s 40s 50s

Specification ・ Standard

Seven functions in one bottle (serum, cream, sunscreen, makeup base, concealer, foundation, pore cover).
SPF40 PA++++
Water-proof.
Fragrance-free, synthetic colorant-free, mineral oil-free, paraben-free, UV absorber-free.