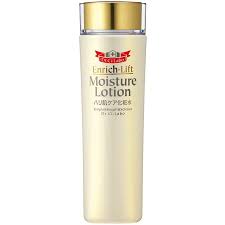 This is a moisturizing lotion with beauty ingredients that quickly penetrate into the skin and lead to firm and elastic skin.
Moisturizing and firming ingredients and nano-sized plumping and elasticizing ingredients quickly penetrate into every corner of the stratum corneum.
Gives elasticity and moisture to the skin for a higher grade of firmness and elasticity.

Directions for use

After cleansing your face in the morning or evening, place a 500 yen coin-sized amount in the palm of your hand and gently apply it to your face.
Then apply Aqua Collagen Gel Enrich Lift EX.