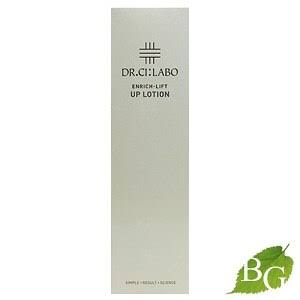 Rich skin care lotion from Enrich Lift series.
Contains a combination of the firming skin ingredients "Gold Firming Skin Capsule 1" and "Gold Collagen EX2"!
An anti-aging lotion that provides rich moisture to make your skin firm and shiny. It softens the keratin and allows the essential ingredients to penetrate deep into the stratum corneum to moisturize and plump the skin.

*1 Gold cotton extract (white cotton callus culture), gold plant extract (helichrysum stochastic extract), gold silk extract (hydrolyzed extract) (skin conditioning ingredient)
*2 Gold, Platinum, Hydrolyzed Collagen, Hydrolyzed Elastin, Hydrolyzed Hyaluronic Acid, Methyl Carboxymethylphenylaminocarboxypropylphosphonate (skin conditioning ingredient)
Age-appropriate skin care

Usage and dosage

Twice a day, morning and night

How to use

After cleansing your face, dispense an appropriate amount (the size of a 500 yen coin) onto your hands and gently blend from the center of your face to the outside.
Afterward, apply moisturizer.