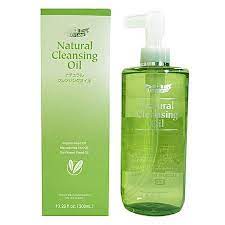 This is a beauty oil type makeup remover designed to be gentle on the skin. Plant oils rich in beauty ingredients reach deep into the pores of the skin and lift away makeup in no time.
This product not only removes makeup and dirt but also works to make your skin beautiful. It takes five different approaches to treat the causes of dryness and dead skin cells that prevent beautiful skin. With continued use, the skin environment will become healthy and free from skin problems.

Directions for use

Take an appropriate amount (3 to 4 pushes) and massage gently to blend with makeup.
Rinse off with water or lukewarm water.