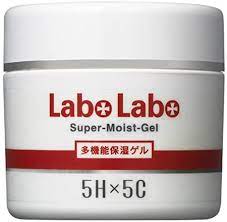 Contains 5 hyaluronic acid and 5 collagen. The first anti-aging care product designed by a skin specialist. Plump and moisturize your skin with this one product.

~The first anti-aging care line for people in their 20s.
Five functions in one!
A multifunctional moisturizing gel that leads to moisturized and supple skin.
After the age of 20, the body's hyaluronic acid and collagen start to decrease, and as we age, our skin tends to lose its moisture and elasticity.
Super Moist Gel is a simple skincare product with five steps in one: toner, emulsion, essence, brightening, and makeup base.
It replenishes the ingredients that we lose as we age, and leads to plump and supple skin filled with moisture.