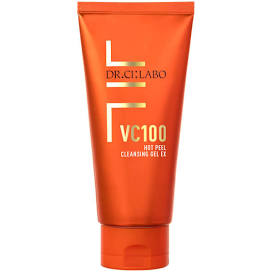 Contains an additional 93.7% of beauty ingredients
The soft gel that melts into the skin for better makeup blending and quick makeup removal!
Newly formulated with Niacinamide*, a high-functioning ingredient of note
Cleanses away dirt and grime, leaving your skin smooth and silky without the need to wash your face.

Skin conditioning ingredients
Usage / Dosage

Twice a day, morning and night

How to use

After cleansing your face, dispense an appropriate amount (about the size of a 500 yen coin) onto your hands and gently blend from the center of your face to the outside.
Afterward, it is recommended to use a gel* for moisturizing.
Please choose ACG Enrich LEX, Medicated ACG Whitening EX, Medicated ACGS Moisture EX, V-Gel, etc. according to your skin condition.