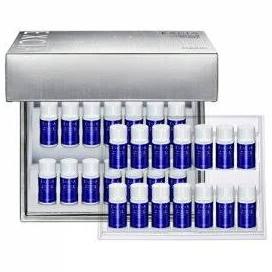 One bottle is a nod. Bright and radiant whitening. It goes on and on as if it were raining. This medicated whitening serum is formulated with kojic acid, an active whitening ingredient that leads to clearer, more translucent skin with fine texture and firmness.

It penetrates deep into the skin (stratum corneum), suppresses melanin production, and prevents spots and freckles, leading to clearer and brighter skin. The rich, mellow texture blends seamlessly into the skin, moisturizing it and making it look plump and supple.

For a dazzling, radiant beauty.

Whitening is the process of suppressing the production of melanin to prevent sun spots and freckles.