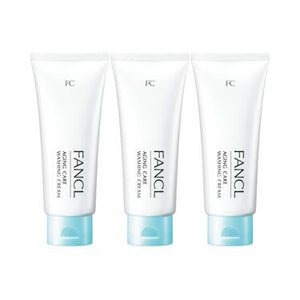 Moisturizes and removes dullness.
Clears skin so makeup looks good.

A creamy facial cleanser that quickly creates fluffy foam. Fruit enzyme extracts remove dullness caused by dead skin layers, leaving your skin fresh and bright. It also improves the application of makeup.

Three key points for a makeup-enhancing face wash!
Gently cleansing foam
Removes dullness
Protects moisture
A cream cleanser with improved lathering speed, foam quality, and foam volume to wash away dullness. Dullness-care ingredients such as "pearl extract" and "prune enzyme extract" remove old keratin layers and dirt from pores, which are the source of dullness. The amino acid-based cleansing ingredients leave the skin clean and smooth while retaining necessary moisture.