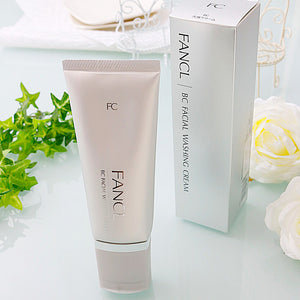 The creamy foam formula with high adhesiveness catches dirt stuck in pores while retaining moisture.
Also, sacchruca (*) makes it easier to remove dead skin layers that cause dullness, leading to clearer skin. It also enhances the penetration of subsequent cosmetic solutions.
(*) Hypophae rhamnoides oil (emollient)

Unopened: Within 1 year Opened: Within 60 days
Contains no preservatives, fragrances, synthetic dyes, petroleum surfactants, or UV absorbers. Contains date of manufacture.