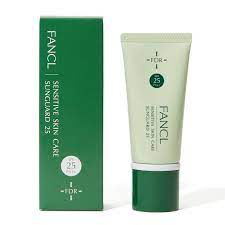 A sunscreen cream for delicate and sensitive skin. Gently and smoothly spreads over face and body to protect from daily UV rays and external stimuli such as dryness. It can be easily washed off with facial cleanser or body soap.
Suitable for use on children 6 months of age and older.

Unopened package: Within 1 year Opened package: Within 90 days
Contains no preservatives, fragrances, synthetic dyes, petroleum-based surfactants, or UV absorbers. Contains date of manufacture.