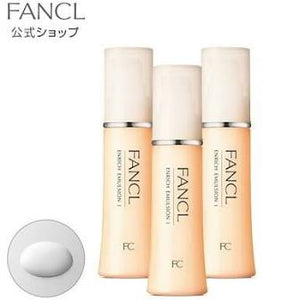 It is a skincare emulsion containing carefully selected beauty ingredients.
The key to this is a high quality collagen of less than 5%. The key is that less than 5% of the product is high quality collagen. Fancl has developed a unique ingredient, Adaptive Collagen Alpha, in an anti-aging line that focuses on the quality of collagen for skin that is beginning to show signs of lack of elasticity. This product is designed to be used in a variety of ways.

Usage and Dosage

Recommended for those with oily skin. Recommended dosage: 2 pushes, 30ml x 2 bottles (for about 60 days)

How to use

Freshness period] After opening/within 60 days, unopened/within 2 years.