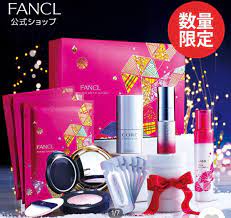 40th Anniversary Project ★ MIYABI -Miyabi
A collaboration design between "Ise-Tatsu" and "m&m&m's".

A limited-edition design that sublimates the Japanese spirit and makes you excited for the holiday season.
For the first time ever, BC Beauty Concentrate and Core Effector, the most advanced serum, will be available! We have also selected items that you can enjoy in your daily care, such as the glossy skin care cream "Glossy Cream Compact," the highly moisturizing mist lotion of rice and silk, and the luxurious esthetic cream mask that is only available in the kit. Bring unprecedented beauty to your skin. The kit comes in a gorgeous box and is recommended as a gift.

The set includes
Core Effector <3 day supply> 1 time use x 6 packets [The latest beauty essence that is very popular].

BC Beauty Concentrate (half size) 9mL x 1 bottle [Very popular standard serum].

Glossy Cream Compact 11g x 1pc *with 1 puff [Kit limited edition cream
The beauty that fills with a veil of moisture, a sense of firmness and shine.
Jun Mist Lotion 35mL x 1 bottle [Kit limited moisturizing mist].
Instantly moisturizes even the driest skin with a mask. A highly moisturizing mist of rice and silk.
W Moist Cream Mask 20mL x 3 sheets [Kit limited edition mask].
A rich and thick cream mask. This is a super thick and smooth mask.