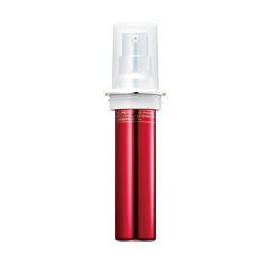 Our original ingredient 1 "Nano Resveratrol EX2" and other richly blended beauty ingredients approach your skin. It invites your skin to become more supple. *1: Ingredient nanosized with proprietary technology, *2: Pterocarpus marsupium bark extract (moisturizing ingredient). 2: Pterocarpus marsupium bark extract (moisturizing ingredient). Formulated in oil nanosized. With the product renewal in September 2018, the container has been changed to a more eco-friendly and user-friendly replacement method. Please note that this refill cannot be replaced with the old product.

Directions for use

After toning, dispense 2 to 3 pumps into hands and gently apply to face.


This product is designed to be used with a new container. The container of this product was renewed in September 2018. This product has been renewed in September 2018. The outer container before the renewal and the refill after the renewal cannot be attached. If you have any questions, please contact us. If your skin is unsuitable for use, i.e., if you notice redness, swelling, itching, irritation, loss of color (white spots, etc.) or darkening, or if your skin is exposed to direct sunlight and you notice any of the above symptoms, discontinue use. If you continue to use this product, it may aggravate your condition, so we recommend that you consult a dermatologist. Do not use on wounds, rashes, rashes, or other areas of the body with abnormalities.