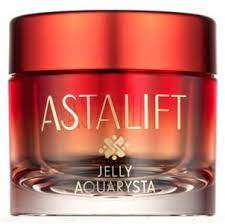 A Destiny is full of radiance. High penetration (*1) type resveratrol (*2) and other richly blended beauty ingredients give the skin elasticity and resilience.
(*1) Penetrates into the stratum corneum
*2 Moisturizing ingredients (Pterocarpus marsupium bark extract)

Contains 3 types of collagen, astaxanthin, and other moisturizing ingredients.

1. Take an appropriate amount of the product and lightly spread the jelly on your palm.
2. Wrap your face in your palm as if to warm it, and blend the jelly into your skin.
3. When your skin feels firmer and more absorbent in your hands, continue with your regular care routine.