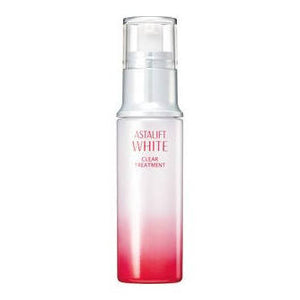 <This serum gently and thoroughly removes dead skin cells including dirt and melanin that cause dullness and roughness.
Clears and conditions the skin's surface for a brighter, more even complexion.
Crown Sugar(R)" (moisture ingredient (cyclodextrin)) catches not only dead skin cells that cause dullness, but also atmospheric dirt and irritants that adhere to and invade the skin.
Wipes away the causes of dullness for clear, beautiful skin.
The thick, milky texture reduces irritation caused by friction.
Gently wipes off to soften skin.
Smoothly blends into the skin for subsequent use.

How to use
Take out the amount you need onto a cotton pad and hold it between your middle and ring fingers.
Apply to cheeks and forehead and wipe off.
Apply to nose, nostrils, mouth, and neck in this order.