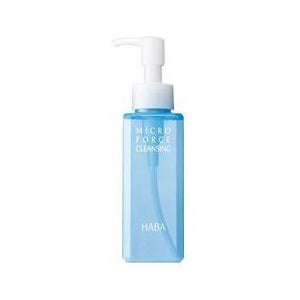 A new type of cleansing that removes the power of microorganisms! A fresh feeling of cleansing that has never been seen before.

The power of microparticles lifts makeup and dirt from the skin and removes them thoroughly. No need to double wash your face with this product. Contains moisturizing ingredients that do not remove too much of the skin's necessary moisture, leaving your skin feeling fresh and clean but not tight. Can be used even with wet hands.

Removes even point makeup.
Cleanses and refreshes the skin.
Gentle on the skin and leaves no residue.