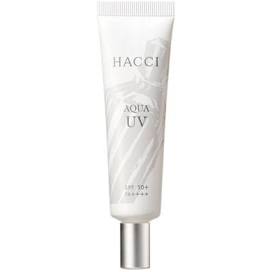 1.Beautiful Aqua Veil! A comfortable texture you won't want to put down
This product has an overwhelming freshness and melt-in-your-mouth feel. By encapsulating UV-cutting ingredients in the two phases of water and oil, we have achieved a high level of UV protection while minimizing the amount of UV-cutting ingredients, creating a gentle design that is easy on the skin.
2.
Clear glow that won't be defeated by light
Newly formulated with honey¹ and clever beauty ingredients such as Pau D'Arco bark extract² and Nori Utsugi extract³ that add moisture and give a clear impression.
3.
It looks like freshly applied makeup even when you smile or after a long time. A great primer that keeps you looking good.
The stretch gel with a three-dimensional mesh structure fits perfectly and evenly to the skin, concealing uneven skin tone and brightening the skin. It expands and contracts according to your facial expressions, so it does not sag and functions as a makeup base.
4.
Protects against UV damage
Plant extracts such as bilberry leaf extract⁴, delaware peel extract⁵, and arch choke leaf extract⁴ protect the skin from environmental stress⁶ and treat UV damage to make the skin smooth and supple.
5.
A moment of elegance like wearing a perfume. Citrus floral with fresh fruits and pretty white flowers
Fresh lychee, lemon, bergamot, sweet plum, and blackcurrant add a fruity touch, while magnolia, jasmine, and other white floral bouquets add gentleness and loveliness, harmonized with soft musk.

*¹Moisturizing ingredients
*²Tabebuia impetiginosa bark extract, a skin conditioning ingredient
*³ Noriwort fruit/flower extract for skin conditioning
*⁴Skin conditioning ingredients
*⁵ Hydrolyzed American grape skin extract, a skin conditioning ingredient
*⁶Due to external factors such as UV rays and dryness

How to use

After toning and conditioning your skin with a lotion or serum, dispense an appropriate amount into your hands and gently blend over your face.