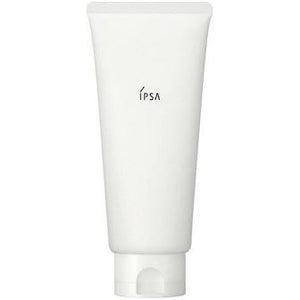 Melting gel blends with a foundation that adheres to the skin's texture, and removes dirt and grime from deep within the pores. It comfortably frees the skin after makeup and allows the skin's texture to rest. Spread over the face to blend with makeup and dirt, then rinse off with water or lukewarm water. After washing, your skin will feel smooth and chewy.

(High cleansing power for speedy removal)
Contains shield-off oil for shield effect (special film formation technology). It also removes Ipsa's foundation, which adheres to the skin and is difficult to break down, quickly and securely.

Protects moisture and removes it in comfort and ease.
The Water Hold EX effect locks in moisture in the skin and removes makeup while protecting moisture. The gel turns into oil, and dirt is lifted off the skin. After rinsing off, your skin will feel chewy and not sticky. It also helps to keep the skin clean and prevents acne from forming.

How to use

Dispense a dime-sized amount (about 1.5g) onto your hand and spread over your face to blend with makeup.
Be sure to blend with damp hands and face.
Then rinse with water or lukewarm water. You can also wipe it off with tissue paper before rinsing.
Wash your face with a cleanser after use.