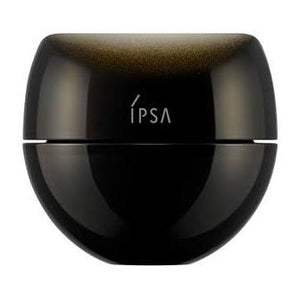 For the beauty of your own supple and moving expression.
Contains the unique ingredient "Amino A5GL-MUS "*1.
It gives the skin a firmness that beautifully enhances even the most lifelike expressions.
The cream is so smooth that it melts into the skin, filling it with rich moisture.
In addition, the special "Face Muscle Program" *2 strengthens facial muscles to bring out their own potential.
For those who aim for ultimate beauty.
*1 Waremokou extract, phytoglycogen, trimethylglycine, L-oxyproline, L-serine, L-arginine hydrochloride, sodium poly-γ-glutamate, concentrated glycerin (moisturizing ingredient)
*2 Ipsa's original massage method

Directions for use

Use at night or at the end of your morning routine.
Dispense about 1.5cm (0.4g) onto the tip of the attached spatula and apply to face with fingertips.
If using in the morning, follow the cream with a UV protection or foundation.
Cautions for use

After use, wipe the mouth of the container clean and close the cap properly.
Keep out of reach of children.
Keep out of reach of infants.