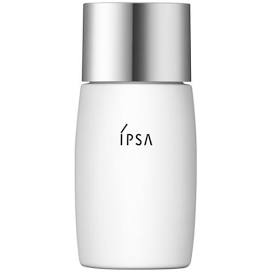 A sunscreen emulsion that blocks the damaging effects of strong UV-A and UV-B rays on the skin. It is multi-proof and resistant to sweat, water, and sebum, making it ideal for UV care during leisure activities such as at the beach or in the mountains. It can be removed with regular cleanser, so it can be used not only on the face but also on the body. In addition, the new "Multi-Blocking Sun Shield" technology blocks not only UV rays, but also airborne dust, exhaust fumes, cigarette smoke, and air pollution, protecting the skin from environmental damage.
SPF50+ PA++++

Directions for use

This product can be used on both face and body.
Shake well before use.
To use on the face, place a 1 yen coin-sized amount (about 0.3 mL) in the palm of your hand and blend over the face, then apply another layer of the same amount.
If using on the body, apply an appropriate amount directly onto the skin in a linear pattern and spread it in a large circular motion with the palm of your hand to blend evenly.
Do not use too little or you will not get sufficient UV protection.
Reapply as needed after sweating or wiping with a towel.
SPF and PA indications are measured by applying 2mg of the product to the skin per 1c㎡ of application volume as specified in the International SPF Test Method.
The SPF label is based on ISO24444 and the PA label is based on ISO24442.