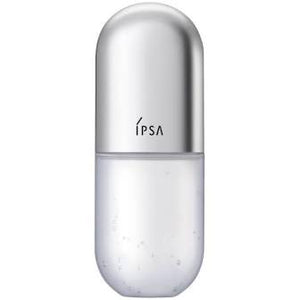 A serum that leads to a clean and refreshed skin impression.
The unique ingredient "0 (zero)-Complex "2 and the freshly penetrating serum3 tighten the skin on the face lines and cheeks, making it easier for subsequent treatments to blend in.
In addition, the special "0 (zero)-method "*1 creates a pleasant flow.
With a fresh and invigorating sensation, you will feel refreshed and clear, as if your mind is also zero-based.
*1 Ipsa's original massage method
*2 Dokudami extracts, Starfruit extract, Cha extract, Glycerin (moisturizing ingredient)
*3 To the stratum corneum

Directions for use

Apply to skin after cleansing.
Dispense 3 times the amount of the dispenser onto the palm of your hand and apply to your face with your fingertips.
For best results, massage the product into the skin.