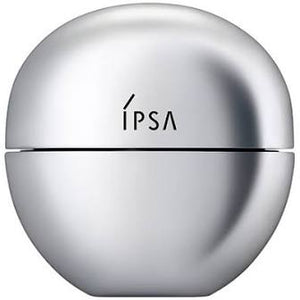 A serum for the eye area that leads to a clean and refreshed impression of the eye area.
Formulated with the proprietary ingredients "0 (zero) Eye Complex" (*1) and "0 (zero) Complex f" (*2), this gel-like serum with a rich texture designed for the delicate eye area tightens the skin and leads to a smooth, moisturized eye area.
In addition, the "0 (zero) - Eye Method" (*3) creates a comfortable flow around the eyes.
Especially for people who overuse their eyes with digital tools such as smartphones and PCs.
*1 Oilseed rhizome root extract, oilseed rhizome root extract, glycerin (moisturizing ingredient)
*2 Star fruit extract (Gorensi leaf extract), Dokudami extract, Theanine, Glycerin (moisturizing ingredients)
*3 Ipsa's original massage method
Alcohol-free, paraben-free

Directions for use

Apply to cleansed skin.
Take a small amount of the product with the attached spatula and gently apply to the eye area.
For best results, massage into the skin.