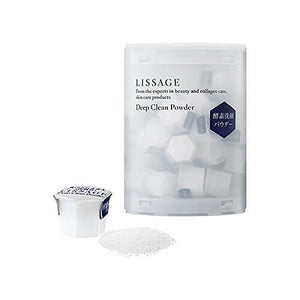 Cleanses pore dirt and dead skin cells
Protects moisture and leaves skin smooth and supple.
Enzyme* face wash powder.

*Protease and lipase (cleansing ingredients)


A fine lather is quickly created to remove pore dirt, excess sebum, and dead skin cells.
This cleanser protects moisture and leaves your skin clear and smooth.
It also makes it easier for the toner to penetrate into the skin after cleansing.
Fragrance-free, colorant-free, and mildly acidic.