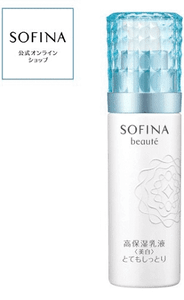 It enhances the "moisturizing power" of the stratum corneum and keeps it healthy.

A long-lasting ceramide care formula that tightly adjusts the moisture-holding layer between the cells of the stratum corneum, which tends to become dry and disorganized. It keeps the moisture in the stratum corneum for a long time.

Contains ingredients cultivated from the petals of the moon incense plant over a period of about three years, as well as carefully selected plant extracts. *Tuberose polysaccharide, eucalyptus extract, ginger root extract, glycerin

This product contains the active whitening ingredient Chamomilla ET.

Faint fragrance of flower drops

Ceramide care: Care that protects and supplements the function of ceramide and provides moisture.