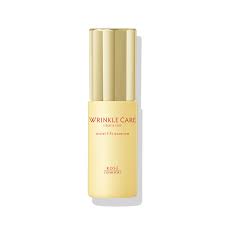 Wrinkle improvement and high-performance anti-aging care*.
For adult skin that tends to harden, this serum works deeply into the epidermis and dermis. A serum that provides total care for a variety of adult skin concerns. A single drop of this instantly penetrating, concentrated formula addresses not only wrinkles but also all other unresolved skin concerns. *Age-appropriate skin care

How to use

When using the product for the first time, press the pump several times until the contents are released.
After cleansing your face in the morning or evening, dispense an appropriate amount (about 2 to 3 pushes) onto your palm and blend into your skin.
You can also use it after toner.